Roll over image to zoom in
Click to open expanded view
$4,900.00
PI BI – Family Affair
Light, fully-fledged and small when packed: many have been waiting for this tandem wing for Hike and Fly with friends and family. Now it's here! The PI BI in one 37 m2 size weighs only 4.8 kg and has a takeoff weight range from 100 to 180 kg. This ADVANCE Light Tandem merges PI philosophy with the popular flying qualities of the BIBETA 6.
Special: It's not just the weight and volume; even the handling and agility of the light tandem remind one of a solo wing. The PI BI has three risers and trims, like the BIBETA 6, and is fitted with robust Edelrid Aramid lines. PI BI – dynamic flying fun for two.
Despite its low weight and very small packed volume, similar to a solo wing, the PI BI is a fully-capable tandem wing with effective trims which give it a large speed range. This is made possible by a very compact build method and minimalist inner life. As well as the tandem certification the PI BI is also approved for solo flying.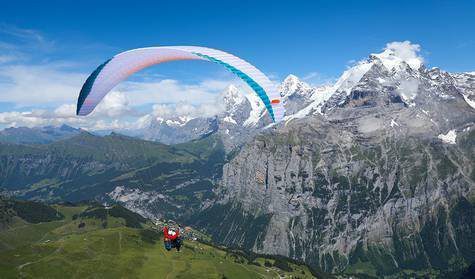 Quick Facts
Weight: only 4.8 kg
Minimalist inner life for weight reduction and maximum compactness
BIBETA 6 takeoff and landing qualities
Large speed range and effective trims
Very small packed volume
New, light tandem spreaders including integrated reserve connection
Certified for Solo and Tandem use
Line layout and load tested up to 200 kg
Advantages over single skins
Higher safety and larger speed range with the double sail
Very good flare behaviour when landing
More flying fun and dynamic
Substantially more performance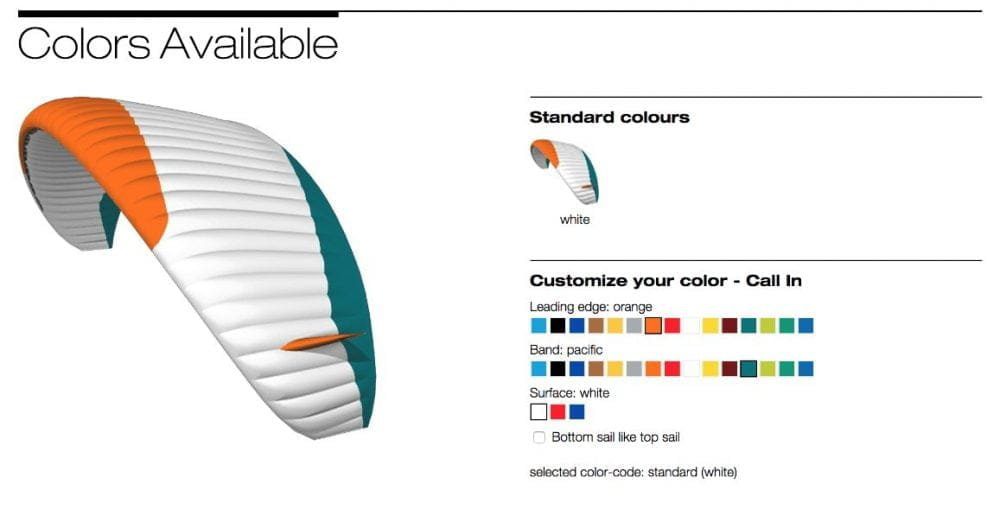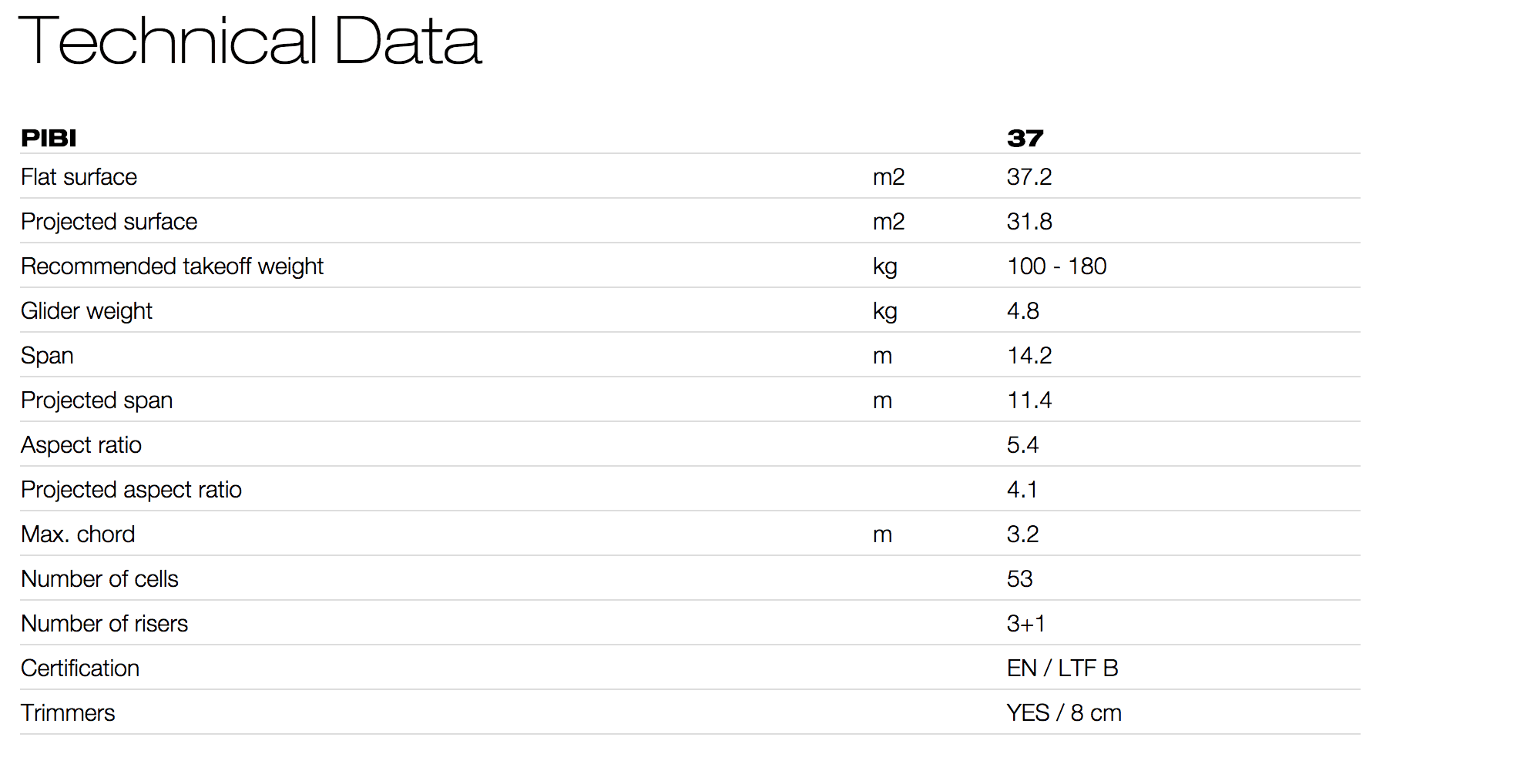 FEATURES AND OPTIONS
Light Spreaders
The PI BI is delivered with a pair of light spreaders with reserve connection lines (180 gm) and two FORAS carabiners (102 gm) as well as a COMPRESSBAG Light (150 gm).
Light Risers
The PI BI three level risers are weight optimized and weigh only 345 gm. They connect via Softlinks and are fitted with Low Friction brake rings.
Options
Depending on how light and small a complete package is desired, the PI BI can be combined with various rucksack sizes.
ADVANCE recommend the following setups:
COMFORTPACK 3, 115 ltr: PI BI + BI PRO 3 incl. protector + standard passenger harness

COMFORTPACK 3, 100 ltr or LIGHTPACK 2, 90 ltr: PI BI + BI PRO 3 without protector + standard passenger harness

EASINESS 2 rucksack* and PIPACK 2*: PI BI + BI PRO 3 without protector + EASINESS 2 for passenger


*PI BI in EASINESS 2, BI PRO 3 in PIPACK 2
Suitable Harnesses
The BI PRO 3 pilot harness goes especially well with the EASINESS 2 reversible harness for the passenger. The PI BI was tested and set up with it.
Downloads: