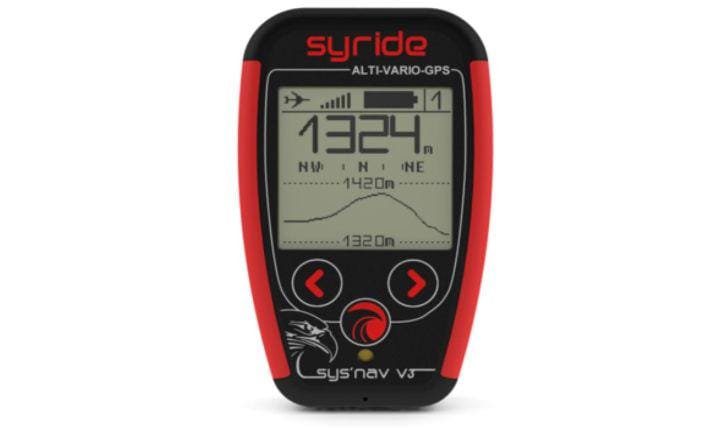 Flight instruments such as variometers, altimeters, barometer and GPS can be great additions to your paragliding equipment. With the right devices, you can take longer flights, improve your climbs and glides, as well as, make better assessments.
Deciding on your flight instruments is not an easy choice. Whether you are a beginner or a pro, having the right tools is vital. The right devices for you will largely depend on your expertise and needs above anything else.
Why you need variometer for flying?
A variometer shows your climb and descent rates, which is useful information when flying. But, with so many options out there. When the area you fly isn't anywhere near airspace, chances are, you won't need state-of-the-art technology within your vario.
A vario-only is a great tool to pinpoint climbs and sinks. You can also find audible variometers, known as audio only various. On most cases, they don't have GPS nor altimeter, and on some occasions, they might have no display.
It makes a noise every time you go up or down. Though they have limited features, they make it up by being extremely practical, lightweight, and affordable. They can also helpful log your flight hours.
Types of variometer
Following are the two types of variometers.
Alti-Vario
Alti-Vario GPS combo
Alti-Vario
With an alti-vario, you get all the information you would typically get from a variometer plus altitude details. Unlike a vario only, alti-varios have more features even with an entry level device, such as pressure sensor and altitude pressure calculations.
Sensibility for effective thermalling with loud vario sound
QNE, QFE, QNH altimeter references
Barometric pressure and trend to predict weather changes
Temperature C/F
Lift, altitude and sink measures
Time clock, alarm, and stopwatch
Alti-Vario GPS combo
On top of the alti-vario features, you can add more functionalities to your device when you get an alti-vario GPS combo. It's a great way to determine where you are at all times during the flight and keep track of your flight. Another advantage is to know your ground speed for a smooth take-off.
When you look for flight instruments like this, you can get GPS devices that calculate the wind direction, to help you locate the best places to lift and places to avoid. But, as most tech devices, GPS units are bound to fail now and then, especially if you near clouds.
Best Variometer in the USA market
What functionalities to look for to choose your variometer?

Choosing the right variometer for you means taking a lot of things into consideration. For example, you should think about the weight of the device, as well as its price and durability. Also, keep an eye out for these characteristics and functionalities:
Ease-of-use
One of the most critical aspects of any flight instrument is its ease-of-use. Since you'll be using it while flying, the devices cannot demand much of your attention. You need to be able to access information quickly and effectively.
Whichever variometer you choose, it must be user-friendly. Even when it comes to your computer setup, a vario should be an asset to your flights, not a hindrance. When you choose a variometer, try its interface first and see how you get along with it.
Audio controls
A feature that can make for a great vario is within the audio controls. Make sure you choose a variometer that allows you to adjust the volume and mute it. You can take it one step further and get a device that lets you select the tunes.
Before you choose your variometer, determine what features, functionalities, and controls are essential to your flights. It will allow you to make the right decision for your current piloting skills. You can always upgrade later.