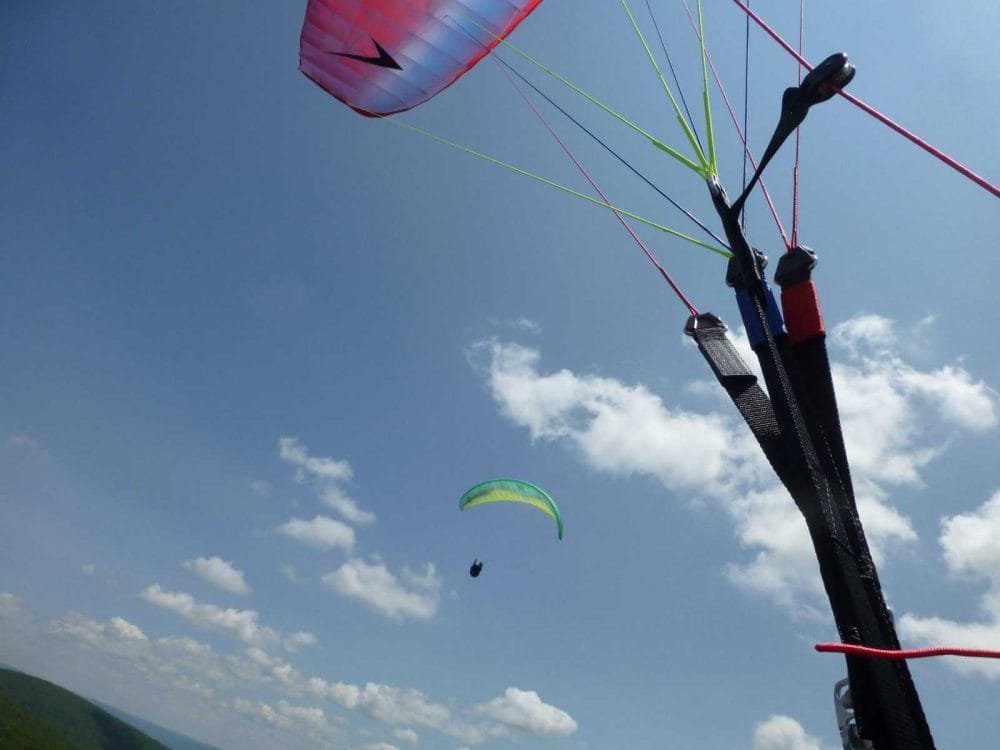 When you are looking for a Paragliding and Paramotor Store and you're buying any kind of paragliding equipment, you need to know that it's being recommended by people who really know what they're doing. You also need to know that they have practical experience in paragliding and understand precisely what sets high-quality equipment from the rest.
We have been in the paragliding sport for almost thirty years, having started out way back in 1991 and it's this experience that gives us the knowledge to recommend the very best and most suitable paragliding products to our customers. Knowing that the person selling you your paragliding equipment is a seasoned paraglider themselves is reassuring, we think you'll agree.
Years of Paragliding Tuition Experience
Up until 2016, we ran a highly-popular paragliding company called Let'sGoParagliding, providing a variety of different training programs for our customers. From novices to experts, we helped introduce many people into what is an amazing sport and that's something we're still very proud of today. Offering top choice of gear from our Paragliding and Paramotor Store
Whilst we no longer run this side of our business since moving to Colorado in 2016, we still help people get into the sport by making sure that they have the very best equipment to use. Whether an experienced person flying solo or a newbie flying tandem, we know precisely what it is you need to enjoy the thrill that paragliding offers, whilst at the same time, staying safe.
The Best Equipment – The Right Equipment 
When you buy from ParaGlidingEquipment, you can rest assured that you're getting not just getting the very best paragliding equipment, but also the right paragliding equipment for you. There's no getting around the fact that paragliding wings, harnesses and all the gear you need for a great flying experience is a big investment, so you need to know that the equipment you buy is right for you.
Whether talking about reserve parachutes, variometers or helmets, there are many different types of paragliding equipment and the right gear for you will depend on you and your own personal levels of experience. Our paragliding know-how means that you get the right gear to ensure that you have a great time and enjoy a fantastically thrilling time in the air.
Contact us and Talk to The Experts
We encourage to take a good look around our website, where you'll find everything you could possibly need to get into the air and enjoying paragliding as it should be enjoyed. If after looking through everything you need some advice or guidance on how to meet your needs, we'd love to hear from. Spend just a little time talking to us and understand that not only are we experts in our field, but we love the sport as much as our customers do.
We look forward to speaking to you and helping you to enjoy paragliding just as much as we have for all the years we have.