Syride Variometers, Variometers tablets, All Variometers
SYS'Evolution
763.00$
Add to Wishlist
Description
SYS Evolution
SYS Evolution has Some technical details which are interesting to describe:
A last generation GPS chip:
SYS'Evoluation has U-blox M8 multi-GNSS! Behind these words, there is the best we can offer today regarding the GPS
network. In addition to an increased position precision (2m) and a reduced power consumption, this
GPS chip is able to synchronize up to 72 channels from the following systems:
GPS (American)
GLONASS (Russian)
Beidou (Chinese)
QZS (Japanese)
SBAS (Satellite-Based Augmentation System) using land-based systems (like
EGNOS in Europe, WAAS in the USA…) to increase again the position precision and
reliability.
The real advantage of this GPS chip is that it will synchronize simultaneously different systems. The SYS'Evolution will be the first
instrument in the world to take advantage of this last generation electronics.
In addition, have you ever noticed that the GPS altitude indicated by your smartphone has a big latency when you're flying a
thermal? Regardless of the technology, the GPS chip has to be customized depending on the use case. Syride sets up the GPS chip
with high accuracy to perfectly fit free flight movements and requirements.
The best screen for free flight of SYS'Evolution :
Why would you fly with the best instrument ever, if you can't
read it?
When we've decided to design an instrument with a large touchscreen, we've tried most known technologies while flying.
The result is obvious: E-ink screens outperform every other technology, especially regarding viewing angle and sun.
The SYS'Evolution is equipped with a 6-inch E-ink screen. Its resolution of 800 x 600 pixels with 16 levels of gray gives
incredible images and possibilities.
We've chosen the 3 rd generation of E-ink screen, called« CARTA ». It's a new kind of E-ink screen which has 50%
increased contrast and 20% reduced reflections compared to the previous generations. It has the best contrast ratio ever we can find
on this kind of screen while keeping power consumption at a very low level. While flying, you read information like they were
written on a paper!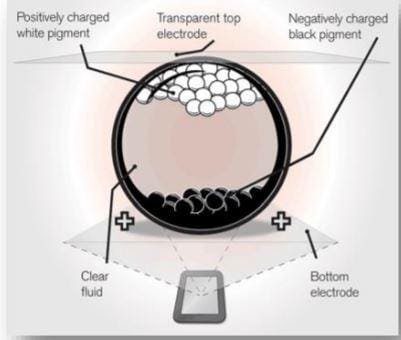 A complete connectivity:
When connected to Wi-Fi, Bluetooth or USB, the SYS'Evolution is able to synchronize data. Here is what it can download or
upload (user-customizable):
The current and next positions (up to next 35 days) of satellites networks through the "AssistNow" feature of U-Blox GPS chip.
This will reduce the GPS fix delay down to 1 second after a hard reset.
 Real-time weather forecast from available weather providers.
 Automatic flight upload to your online flight book on syride.com
Flying sites information from Syride database (more than 6000 flying sites over 100 countries).
Real-time live tracking through smartphone and Bluetooth.
Pre-recorded Safety message with GPS coordinates sent by SMS (through Bluetooth connection to smartphone)
All these information will be FREE and included with the SYS'Evolution.
Technical details
| | |
| --- | --- |
| Function: | Alti-Vario-GPS with G-force meter |
|  Airspaces: | Worldwide |
| | Worldwide |
| | |
| | |
| Output files : | IGC, GPX and KML |
| Online flightbook : | included |
| Cockpit fixing : | with velcro (included) |
| Thermal sniffer : | activable from -0.1m/s to +0.1m/s |
Related Products