Flying Above the Pyramids: Paragliding Adventures in Egypt
Welcome, adventurous souls, to the mystical, magical, and beautiful land of Egypt – where ancient wonders and thrilling experiences collide. Today, we are exploring a new regional highlight for paragliders looking for an extra adventurous time!
Today in this article, we will embark on an exhilarating journey, exploring the breathtaking world of paragliding around the iconic Pyramids of Giza. Whether you're an adrenaline junkie seeking an unforgettable adventure or a travel enthusiast in search of unique experiences, paragliding in Egypt promises to be an awe-inspiring endeavor. In this blog post, we'll guide you through the best paragliding spots, essential safety measures, and provide you with the most up-to-date travel tips for an unforgettable and safe experience.
Choosing the Perfect Paragliding Spots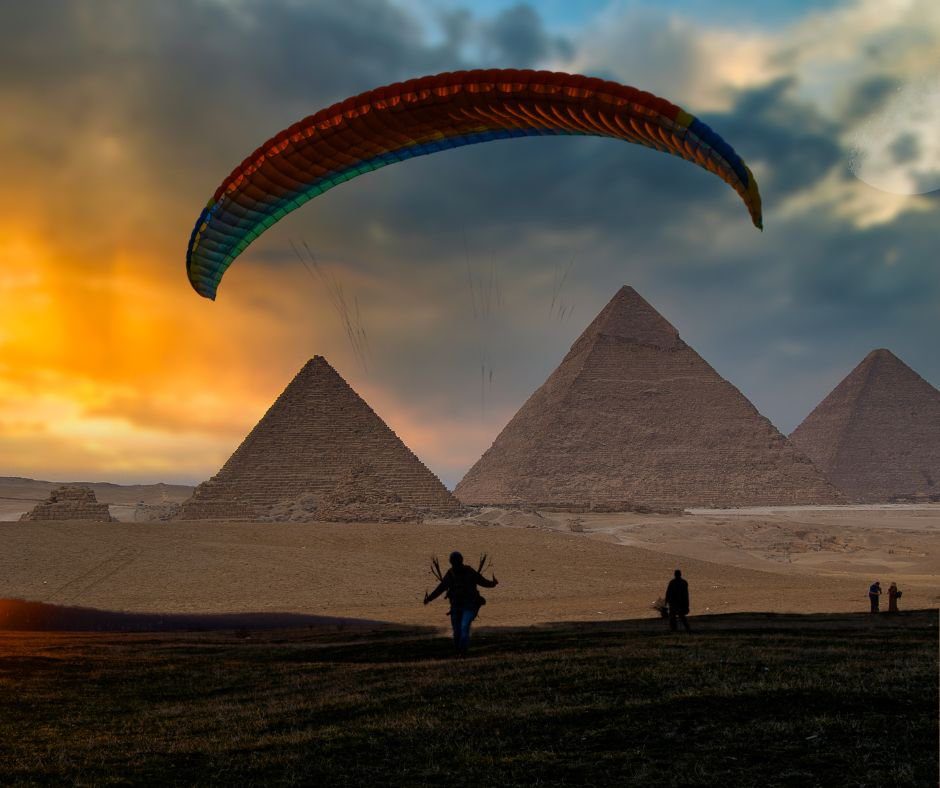 Egypt offers several magnificent locations for paragliding, with the Pyramids of Giza serving as the ultimate backdrop for a once-in-a-lifetime flight. Here are some key spots to consider:
a) Mokattam Hills:
Situated near Cairo, the Mokattam Hills provide a surreal experience, allowing paragliders to soar over the city's bustling landscape while catching breathtaking views of the Pyramids from above.
b) Wadi El Rayan:
A hidden gem in the Fayoum Oasis, Wadi El Rayan offers a tranquil escape from the urban chaos. Fly over stunning desert landscapes, deep blue lakes, and rolling sand dunes for an unparalleled paragliding adventure.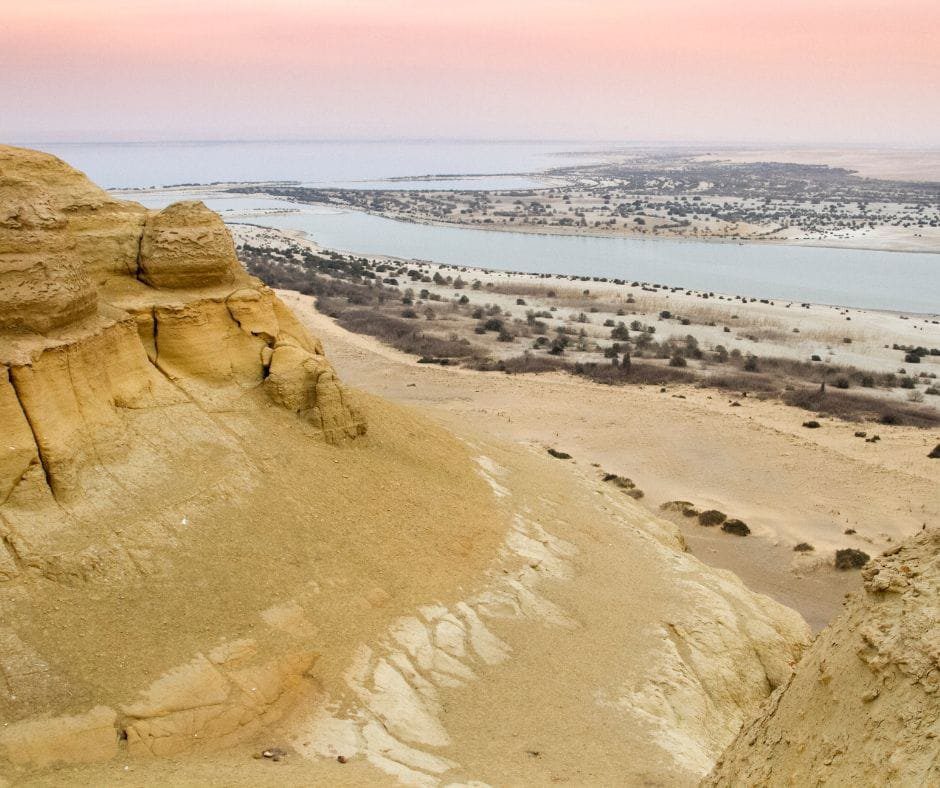 c) Ras Sudr:
Located on the Sinai Peninsula, Ras Sudr is a coastal town renowned for its consistent winds, making it an ideal spot for paragliding enthusiasts. Soar through the sky, revel in the coastal views, and witness the Pyramids from a unique vantage point.
Safety First: Essential Tips for a Secure Flight:
Paragliding is an exhilarating experience, but safety should always remain a top priority. Follow these guidelines to ensure a safe adventure:
a) Choose Certified Operators: Opt for reputable paragliding schools or operators with experienced instructors who prioritize safety and adhere to international standards.
b) Get Proper Training: If you're new to paragliding, enroll in a training course to learn the fundamentals of the sport. Familiarize yourself with equipment, flight techniques, and emergency procedures.
c) Check Weather Conditions: Before taking flight, monitor weather forecasts and wind conditions. Avoid flying in unfavorable weather conditions, as they can jeopardize your safety.
d) Equip Yourself with Safety Gear: Always wear a helmet, and bring a pocket radio. For more remote locations we recommend bringing a tree-landing kit, first aid kit, and a location device like a SPOT Gen 3 – as well as any other necessary safety equipment. Regularly inspect your gear and ensure it is in good working condition, and that you have repacked your reserve shoot every 6 months.
e) Listen to the Experts: Follow instructions provided by your instructor or guide. They possess the expertise and knowledge needed to ensure a safe and enjoyable flight.
Travel Tips for Paragliding Enthusiasts:
To make the most of your paragliding adventure in Egypt, consider these essential travel tips:
a) Plan in Advance: Paragliding activities might be subject to availability and weather conditions, so it's recommended to plan your trip well in advance so that you have backup options for locations if one spot has less than ideal weather conditions.
b) Dress Accordingly: Wear comfortable clothing suitable for outdoor activities. Consider light layers, sunscreen, a hat, and sunglasses to protect yourself from the sun's rays. Want to rep the sport? Check out our Paragliding Clothing section here!
c) Capture the Memories: Bring a GoPro or a camera with a secure strap to capture stunning aerial shots and document your extraordinary paragliding experience. If you have never recorded a flight with a camera, we recommend testing out your setup before your trip at a familiar local site to ensure success while you're away!
d) Explore Beyond Paragliding: Egypt is a treasure trove of historical and cultural wonders. Take the opportunity to explore the Pyramids, ancient temples, and vibrant markets to immerse yourself in this unique destination.
e) Respect Local Customs: Familiarize yourself with Egyptian customs and etiquette. Show respect to the locals.
f) Come prepared to fly! Proper and safe paragliding equipment is a must. Make sure you have all your gear essentials properly packed and come ready to fly! A quick checklist for your paragliding gear should include: