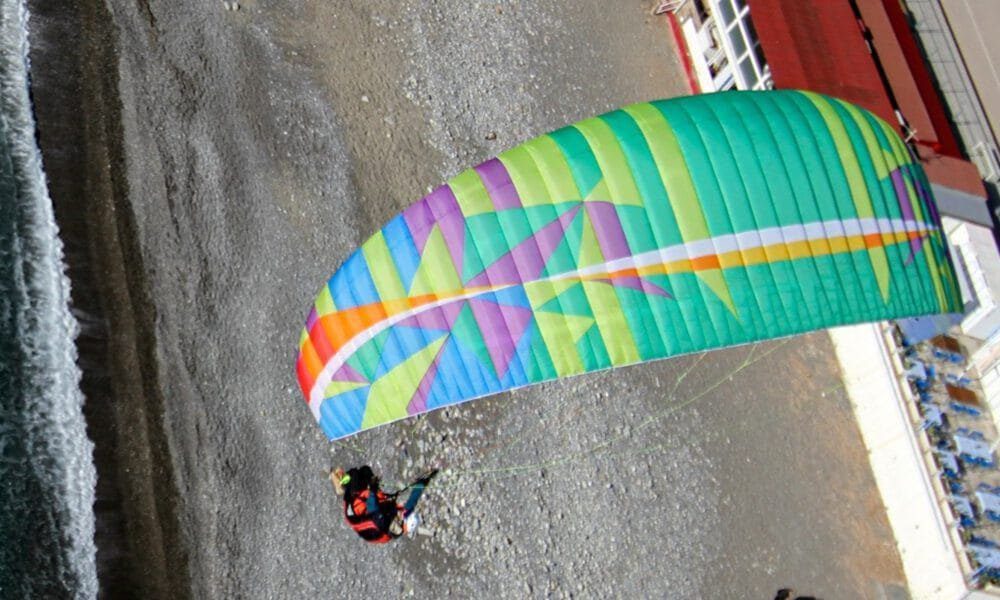 Choosing Your First Paraglider – SUPAIR BIRDY EN-A, BGD EPIC 2, and SWING MITO 2 RS
Welcome back to Let's Go Paragliding! As you gear up for your first big flight, we're delighted to present not one, but three exceptional paragliders that have been carefully chosen for their safety, versatility, and fun handling. Let's take a closer look at the SUPAIR BIRDY EN-A, BGD EPIC 2, and SWING MITO 2 RS.
1. SUPAIR BIRDY EN-A: The Swiss Army Knife of Paragliders
The SUPAIR BIRDY is aptly named as the "Swiss Army Knife" of paragliders, designed to be incredibly versatile and suitable for pilots leaving paragliding school and beyond. With an assembly of different materials in its wing, the BIRDY is both lightweight and compact without compromising durability. Its high unsheathed lines and performance-oriented design make it stand out as a top wing in the EN-A category.
Key Features:
Category: EN-A
Weight: 4.2 kg (Size M)
Sizes: XS / S / M / M-L / L
Colors: Honey / Lilac / Topaz
The BIRDY offers an intuitive and fun turn, enabling pilots to progress quickly and have a blast in the air. Its versatility, combined with a focus on safety, makes it an ideal choice for pilots looking to enjoy their paragliding adventures to the fullest.
2. BGD EPIC 2 PARAGLIDER EN/LTF-B: The Perfect Partner for Fun and Exploration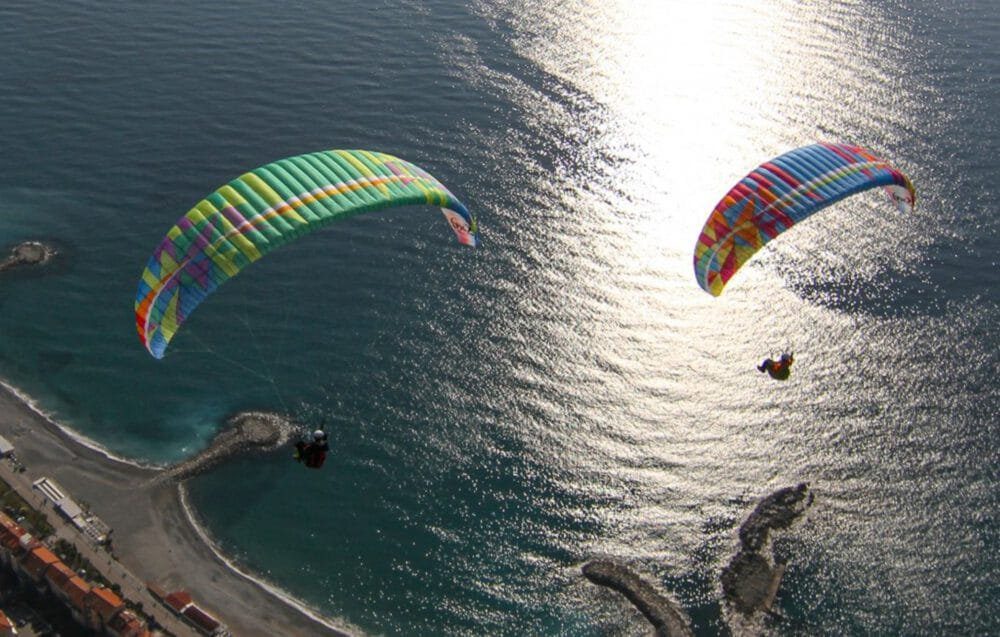 The BGD EPIC 2 is all about pleasure and beautiful flying experiences. This glider offers impeccable safety and fun handling, making it suitable for local play, cross-country exploration, and even freestyle endeavors.
Key Features:
B/C Speed Steering
ALULA Simulation Software
Chord Cut Billow (CCB)
Progressive Stability
Single Shark Plastic
The EPIC 2 is designed to be safe and reassuring, making it accessible for pilots with lower airtime while providing the handling and performance that experienced pilots will adore. Its improved launch behavior ensures a smooth and easy ascent without overshooting, and it offers slightly increased speed and improved glide compared to its predecessor. The EPIC 2′s precise and direct handling, coupled with feedback on air conditions, enhances the pilot's control and decision-making during the flight.
3. SWING MITO 2 RS PARAGLIDER: The Flight Instructor's Favorite
Fulfill your dream of flying with the SWING MITO 2 RS, known as the "flight instructor's favorite" and now entering its 2nd generation. This paraglider features the patented RAST system, proven thousands of times, for rapid learning success.
Looking for more information about RAST? Check out our blog!
Key Features:
Easy to launch without overshooting
RAST for maximum control and comfort
Permanently form-stable leading edge due to Nitinol
Suitable for training, easy, and safe
The MITO 2 RS retains the successful concept of its predecessor and adds modern improvements, including significantly reduced canopy weight without compromising durability. Its uncomplicated and harmonious launch behavior, along with smooth and fine handling, ensures an enjoyable experience for student pilots, occasional pilots, and pleasure pilots alike.
The Take Aways?
At Let's Go Paragliding, we understand that choosing the right paraglider for your first big flight is crucial to your safety and enjoyment. The SUPAIR BIRDY EN-A, BGD EPIC 2, and SWING MITO 2 RS are all outstanding choices, each offering unique features that cater to different pilot preferences and skill levels.
Take your time to consider your needs and preferences, and don't hesitate to seek advice from our experienced team. Remember, safety always comes first, and with any of these excellent paragliders, you're on your way to experiencing the exhilarating world of paragliding to the fullest. Happy flying!