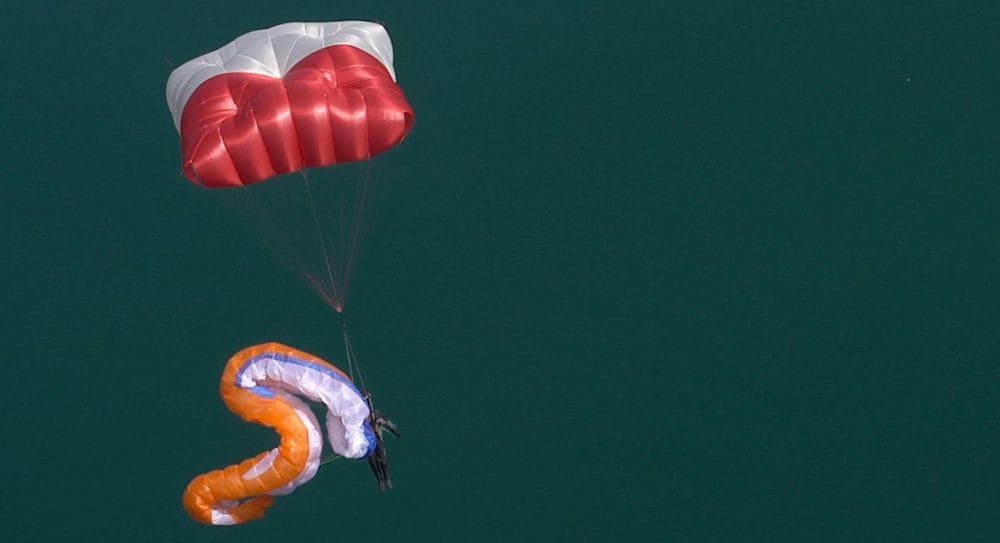 Supair Fluid light
The new Supair Fluid light

Your flying experience might just be about to get a whole lot better with the new Supair Fluid Light.
After many years of research on how to ensure pilots' safety and comfort without compromising on
flying experience, Supair have just released an almost revolutionary rescue parachute for both solo and
tandem pilots.

This high-end offering combines, quality material with years of research to produce two lightweight
parachutes that are safe and reliable for flying. Whether you are an occasional pilot looking to get more
thrill and excitement out of your flights, or a professional looking to scale new heights with reliable gear.

The New Supair Fluid light offers a lot of options and we are pleased to stock both the solo and tandem versions of this lightweight parachute.
Supair Fluid light – the revolutionary rescue parachute. It's light
​
Supair has gone all out to create a lightweight rescue parachute that'll make the hike easier and the
flying experience even better. The Supair team have spent a great deal of time behind closed doors
working on this project and we can honestly say, the outcome is worth the wait.
Even more amazing, is how they've been able to achieve such a light product without trading off
strength or overall performance. The medium Supair Fluid light weighs only 1.28kg, and the tandem
variant comes in at 2.83Kg which is incredibly light for a tandem chute meaning you can hike for long
periods of time without feeling the strain on your body.
It's safe with no compromise on performance

While the lightweight characteristics of the Supair fluid light leaves us with a big grin on our faces during the tenuous hikes, we are even more excited about its overall performance and safety ratings. This incredible parachute has a short opening time of just 2.5 seconds, and is designed to improve stability whilst enhancing sink rate during flights. It has been tried and tested by X-alps athletes and professional test pilots to be an incredible parachute. We believe it will quickly become a well-regarded companion when flying through rough terrains because of this emphasis on stability. This rescue parachute will make a rough landing seem like a walk in the park. You'll have no post-flight worries.

The Supair Fluid light rescue parachute offers many advantages in terms of strength, quality, and
performance, and the inclusion of lanyards and marks, on its lightweight design allows for an easy
packdown too after flight. It's been quoted that you can fold the entire parachute (solo and tandem) in
less than an hour which we feel is quite impressive.
The Supair Fluid Light - a rescue parachute that's suitable for all pilots

The solo version of this premium parachute can support a pilot weight of between 85 and 105kg whilst
the tandem version can support a weight of between 105 and 220kg without the glider. In addition, the
square-shaped parachutes wide surface area (22.6m - 63.7m meters) allows for a smooth flight and
greater control too.

The new Supair Fluid light is an ideal parachute for the occasional pilot or the enthusiast to have in their reserve while flying over rough terrains, and we are excited to stock a good number of them in our shop.

Visit our online shop

for more info or get in touch to find out more.